Cribbed from On a Book Bender–It's that time again — Tuesday! — which means [we] give you shirtless men and you try to steal them away from [us]. (Oh, hell no you don't. Erm, on second thought, you can have this one.) Top Off Tuesdays was started by Felicia, Christi and [Amanda].  It is where [ALL OF US] share the book covers that make us swoon.  Head over to Felicia's blog to share your Top Off Tuesday link or to see what everyone has posted. (Believe me when I tell you it's worth it.)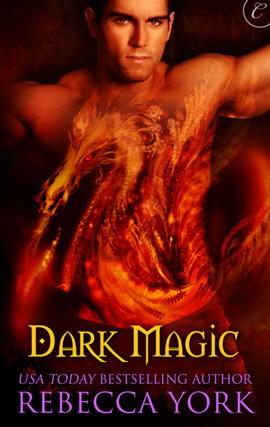 Marrying her father's barbaric enemy for political gain is not the future that Princess Devon imagines for herself. She prefers escaping into the world of magic and legend described in books—books that suggest just how a princess could take the safety of a kingdom into her own hands.
When Devon awakens one night to find the mysterious Galladar in her chamber, the lines between myth and reality begin to blur. Before he disappears into the night, the two share an intimate encounter that leaves her determined to follow her heart.
Devon leaves the castle on a quest to find the mythical dragon who can free her kingdom forever and release her from her father's plan. She's prepared to do whatever it takes to make her future her own. However, when she finds Galladar again, will she be forced to choose between her kingdom and her happiness?
Whose strategy was is to obscure the best part of this picture with a fiery dragon? I want them FIRED.  Also, why do you think they gave him a milk mustache? And who else first read "Galladar" as "Gaydar?"