Beautiful Creatures Discussion:
Today is the last day of my Beautiful Creatures read-a-long with the fawe-tastic Logan. You see, we've been reading it together in stages, and over the last few weeks, we've been taking turns asking each other questions. Next week, we'll be covering the film adaptation. Today is the last day we'll be discussing the book, but don't worry! We still have one more day of fawesome in store for you.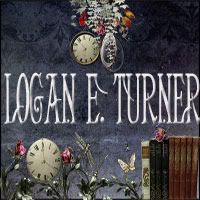 Join us!
I will admit that Ethan and Lena have problems, and that they're more pressing than, I don't know, failing a high school history course, but Ethan really pissed me off when he said:
I sat alone in the lunchroom. I couldn't eat. For the first time since I met Lena, I looked at everyone around me and felt a pang of, I don't know, something. What was it? Jealousy? Their lives were so simple, so easy. Their problems were Mortal-sized, tiny. The way mine used to be. I caught Emily looking at me. Savannah bounced in Emily's lap, and with Savannah came the familiar snarl. It wasn't jealousy. I wouldn't trade Lena for any of this.
I couldn't imagine going back to such a tiny life.

p. 455
In the beginning, Ethan pissed me off with his holier-than-thou attitude, but I was willing to give him the benefit of the doubt, especially when he seemed to acknowledge that he was contributing to his own rut. This excerpt, though, made me feel that, once a Judgy McJudgerson, always a Judgy McJudgerson. Ethan can't even acknowledge his personal growth without judging others, which to me, suggests an actual lack of the aforementioned. But that's just my opinion–how did your opinion of Ethan change from the beginning of the book to the end? Did it change at all, or remain the same?
My opinion didn't change much, but I think that's mostly because Ethan didn't change much. As you point out, he's still all judgy and disparaging toward his community. Beyond falling in love, Ethan doesn't have much of an emotional arc in this book. I think that's why I find it so strange that this book is written from his perspective. What makes this Ethan's story and not Lena's? Especially given the ending, I would have much preferred to be inside her head to see what she felt about how things played out. Most of my questions with this book revolve around what, exactly, Ethan is bringing to the table here.
How do you feel about the authors' representation of small-town South Carolina? Did it ring true to you, or is there another book that you've read that you feel better captures the Southern atmosphere?
A loooong time ago, I went on a family vacation to meet some distant relatives we have in South Carolina. Contrary to Lena's experience, I found people to be warm, friendly, and curious about us outsiders, even when we weren't dealing with family. One of my favorite things about the South is the hospitality.

That said, I didn't grow up there, and I can't really say whether this is a fair portrait. I think it's heightened, to be sure, and I thought we were to blame at least part of that on Dark forces doing what they could to run Lena and her family out. I don't think it was supposed to be a representation that Southerners are jerk-faces.

I'm trying to think what other Southern set books I've read and I'm having a hard time thinking of any. (Let's not even open up the To Kill a Mockingbird can of worms!) Are they rare, or do I just not read those books? Hmm.
Do you have a favorite character from the book? If so, whom and why?
My first instinct is to say Amma (whose name I cannot read without

this sequence

playing in my head) because she's the grandmotherly character with all of those secretses. Love! But I also really like Macon and Marian. Macon because he's mysterious and cool, and Marian because she's the smartypants librarian who connects Ethan to his mother's memory. If I absolutely had to pick, I'd go with Amma, because she's kind of a badass and I love crotchety old people and her crossword fever.
If there was one thing (and only one thing!) that you could have changed about Beautiful Creatures, what would it have been?
The point of view. Get me inside Lena's head please!!
Now that we've reached the end of the book, what was your overall impression? Did you like it? Why or why not? Will you be reading the next book? What are your feelings about seeing the movie?
I did like it. I can see why so many people don't, but for me I think it was the right book to come along at the right time. I was in the mood for a paranormal, and this fit the bill. It was different and fun, and even though it was long I enjoyed the journey of these characters and the countdown to Lena's birthday.

When I finished this book, I thought I would immediately read the next ones. After some thought, though, and reading the descriptions of the other books, it looks like this Dark or Light scenario plays out over the whole series, and I'm not sure I need to read 3 other long books to find out what happens. I may wind up picking them up from the library, but I don't think I'm in any rush to finish it now.

I'm excited to see the movie, because I'm sure they'll cut some of the boring and unnecessary bits, but it also looks to me like they're taking some liberties, particularly with the Ridley character. Emmy Rossum is clearly not going to be playing this as a bubbly blonde siren with a lollipop.  I ADORE Emma Thompson, though, so I hope they do expand Seraphine's role, if only to see more of her in the movie. I'm a little shocked that they didn't pick bigger names for Ethan and Lena's roles, but with Jeremy Irons, Emma Thompson, and Viola Davis in the adult roles they probably had all of the star power they could afford. Bring on the weekend!
Thanks, Logan! And a quick announcement: In March, I'll be reading
Debutantes
with Stephanie @
Once Upon a Chapter
. If you'd like to do a Reading a Deux with me, let me know by filling out the following form.
Note: April's Reading a Deux must be an April release, for reasons which will eventually be disclosed. Maybe.
Note #2: It's a good idea to list more than one book you'd like to read with me. I have a lot of books, so feel free to ask, even if you're not sure I own the book.
2 Responses to "Reading a Deux: Beautiful Creatures Week 4"