Welcome to the newest Ruby's Reads Debate! I'm am beyond psyched to welcome Jenny and Logan to the blog today. They're going head-to-head over a passionate issue. Their question? Should bloggers respond to comments left on their blogs? Hear their arguments, and decide for yourself!
For the Pro side:
Jenny from Supernatural Snark
Bio

: I'm a graphic designer and wedding stationer who runs a business from home creating custom wedding invitations for brides who want something unique to them. I also happen to be a severe book addict. Severe.
For the Con side: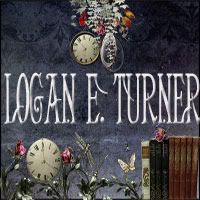 Bio

: I love books. I love reading books, writing books, thinking about books, looking at books, smelling books, and generally just being around books. Most books are better than most people.
Twitter

:

@loganturner
Get ready, get set: DEBATE!
Logan
What I'm about to say is no doubt unpopular, and may even paint me in a negative light, but I'm going to say it anyway: when it comes to comment replies, nobody cares. Well, okay, some people care sometimes. If you have a burning question that you need answered, or you're buddies with the blogger where you left the comment, you might want a response. But the average "hey your blog is cool and I read this entry and I'm saying something neato bandito about it" comment? Not so much in need of a reply.
I barely have time to comment on other blogs, so replying to comments on my own posts is not a priority. Judge me if you want, but in my experience the blogs that are the most vocal about the rudeness of bloggers who don't comment back on their own posts are the very same bloggers that don't actually respond. I've been burned twice and have learned my lesson: when it comes to comment replies, nobody cares.
Jenny
 Let me start out by saying I was previously unaware that some people viewed a blogger not responding to the comments left on their own blogs to be the height of rudeness. I don't ever expect a reply to a comment I leave on someone's blog, but I'm always thrilled when it happens.
Now that's out of the way, I'll say that I always try and respond to the comments left on my blog, not because I think it's rude not to (not at all), but rather because I want my blog to be more of a conversation than simply me posting an opinion and leaving it at that. I want people to talk to me. I want to talk to them. It's part of the reason I started the blog, and while Logan's statement saying no one cares whether or not I respond to what they've said may hold a great deal of truth, I like to respond anyway to create that sense of interaction I've striven for since I started blogging.
Logan
I can't even tell you how many posts I've seen where people say "If I see that a blogger isn't commenting back on their posts, I won't read their blog." And yet when I comment on those blogs, I'll check back and not see a response to my comment. Hypocrites! I decided after that point that I was just going to do things my own way. 
My biggest problem with comment replies is that I, as a reader, so rarely remember where I left comments. Yes, I have my Google Reader list, and I tend to visit the same blogs over and over, but I don't want to have to read old comments on old entries AND leave new comments on new entries. I don't want my readers to have to hunt for responses either, which is why I don't leave them unless it truly calls for it. Too often the conversations become one-sided with the blogger answering back only for the sake of posting a response. Is it actually stimulating real discussions? Aren't there better places for conversation (e.g. Twitter)?
Jenny
I'm so surprised Logan! I haven't seen any posts like that, I feel like maybe I'm out in left field all by myself completely ignorant of the happenings in the blogosphere. Awesome.I agree that my responding to those who leave comments isn't necessarily inspiring scintillating and in-depth conversation, but I do like that my readers know they'll get a response from me if they ask a question or offer up a differing opinion. Twitter is obviously a better place for blogger interaction, Logan's right, but to me, responding to comments makes me feel more involved with the blog and my readers. It may be that responding is in part a self-serving action–making me happy and creating a feeling of community, however illusory, for me, but that alone is enough to make me continue to put in the effort of responding.
Logan
Jenny, I think you've hit the nail on the head, in this and in all other blogging ventures – do what you want! I may not always respond to comments, but I do read and appreciate each and every one, and if something is particularly thought-provoking, I've been known to chime in. I just don't make a habit out of it. I tried for a long time, and it's not something that works for me or my schedule, in general. I'd rather spend more time reading other blogs!
I couldn't agree more Logan, I think every blogger should run their blog as they see fit and do what works best for them. If you don't have time to comment or respond to comments, don't kill yourself trying to do so and take all the fun out of reading and sharing your thoughts on books. For me, most of the enjoyment comes from blogger interaction, and part of that includes responding to comments on the blog itself in addition to blog hopping and commenting on other bloggers' posts, but that may not be something practical for everyone. Thanks to Logan and Ruby for letting me be a part of the debates!
And thanks to Jenny and Logan for participating in this month's debate! It was a pleasure to have you both!
Now, what about you?
Have something to add?
How do you feel about bloggers responding to comments on their blogs?
Do you try to respond, or do you feel it's unnecessary?

33 Responses to "Debate: Should Bloggers Respond to Comments? with @sprntrlsnark and @loganturner"